A homeless man, Moses Ewan(pictured above), 35 has confessed to killing his neighbor in Brooklyn, New York.
Police said Moses Ewan, confessed to the crime and told shelter workers Friday night, July 2, that he killed his roommate, Ronald Snoddy, 67, whose body was later found in his East New York apartment with multiple stab wounds.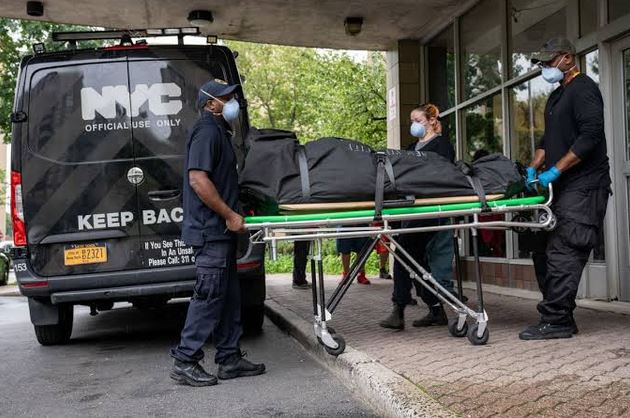 A neighbor who lived near the victim at the Spring Creek Towers, said she never suspected Moses Ewan would take another man's life.

"I spoke to him about the word of God," said the neighbor, who said she was too afraid to share her name.

"I said you have a very powerful name. I would always encourage him. 'Go to church. Be positive. These streets are no good.' "

The neighbor said she sensed something was not quite about Ewan, but was shocked to hear him confess.

"To me, he was always a sweet person," the neighbor said. "I can't believe I know the killer."

Friends of the victim said Snoddy took Ewan into his home three years ago after meeting him at a local grocery store where Ewan worked, and learning about his plight.

Snoddy had reportedly lived in the Spring Creek Towers for more than 25 years, working odd jobs, including a stint as a parking lot attendant.
His neighbors say he loved to cook, and often went to the supermarket, which was where he met Ewan.

"Ronnie's the kind of person who's too friendly," said neighbor Migdalia Vega.
"You meet him, you have a friend for life."

Vega (pictured below) said she was home with her daughter Friday, and that Ewan knocked on their door after the slaying.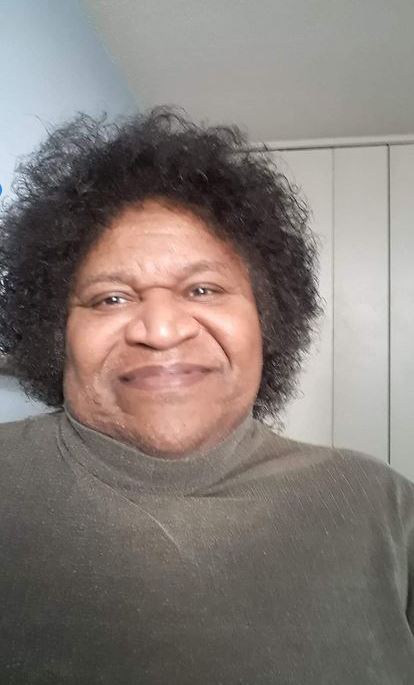 They heard him, but by the time someone reached the door, he was gone.

Police said Ewan later showed up at the 30th St. Men's Shelter in Kips Bay, claiming he killed his roommate in an apartment they shared.

According to a criminal complaint, Ewan showed up at the shelter saying he couldn't go home, and needed a place to stay because he had killed his roommate

Shelter officials also called police, who went to the 10th-floor apartment on Saturday at 4:30 a.m. where the body of Snoddy was found sprawled out on a bedroom floor with stab wounds to his head and body.

Ewan was arrested and charged with second-degree murder and criminal possession of a weapon.

Another neighbor revealed Snoddy had survived a stroke last year.

"He was a survivor," she said, describing him as a "people person" with "a good heart."

"Honestly, I was kind of scared of him," she said. "One day I was sitting out there and I guess he felt comfortable enough to conversate."

She said he asked her if she had a boyfriend.

"I said 'Oh, I'm going upstairs now.' "
The woman said Ewan used to complain about having to sleep on the sofa.
"OK, if you're living in someone else's house, they're not going to allow you to come in their bedroom," she said. "Get you a pullout bed and put it in the living room.