US First Lady Melania Trump has unveiled the White House Christmas decorations, with this year's theme being "American Treasures".
Melania took to Twitter on Monday November 30, to share photos and a video where she previewed the classic red, gold, and white decorations that fill the staterooms of the White House.
'During this special time of the year, I am delighted to share 'America the Beautiful' and pay tribute to the majesty of our great Nation. Together, we celebrate this land we are all proud to call home,' the first lady wrote alongside the video. 
The 50-year-old donned a $1,060 festive gold lamé shirt from Dries Van Noten, a black pencil skirt, and heels as she walked through the lavish decorations for her final year as the first lady after Donald Trump lost his re-election to Democrat Joe Biden.
See more photos below.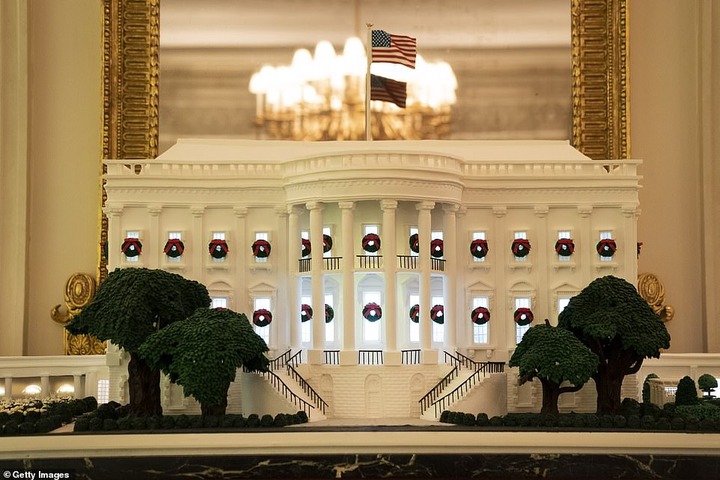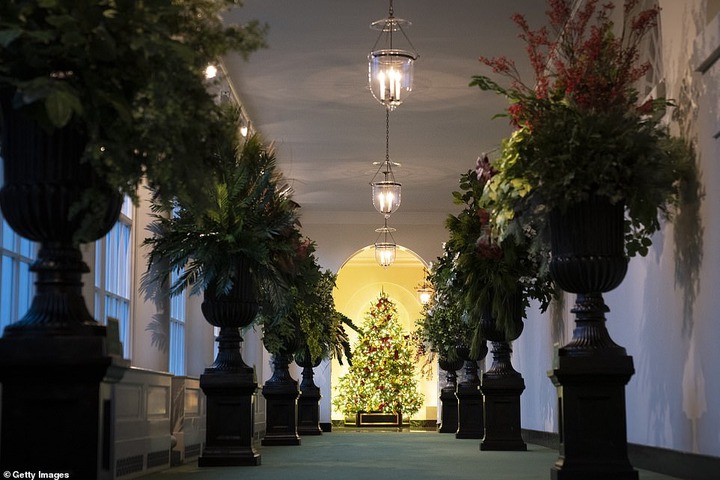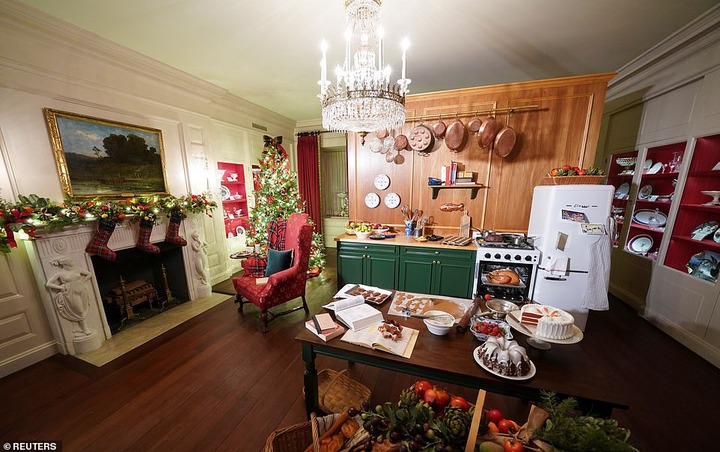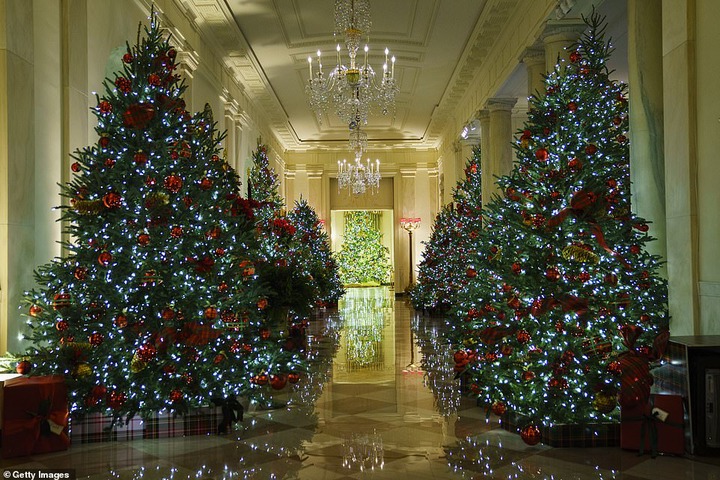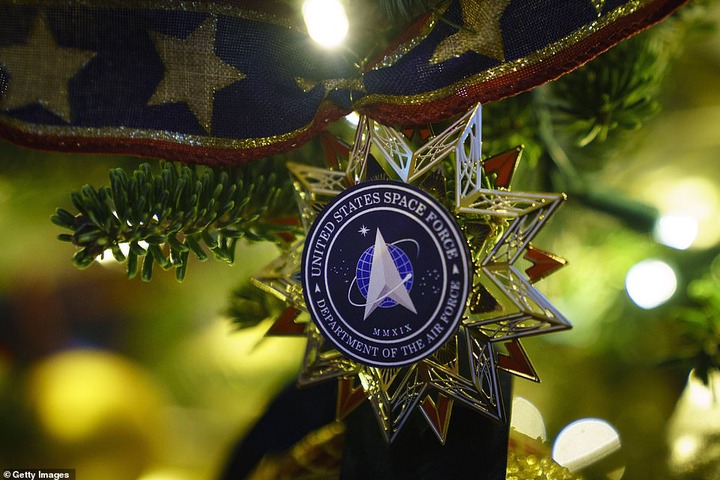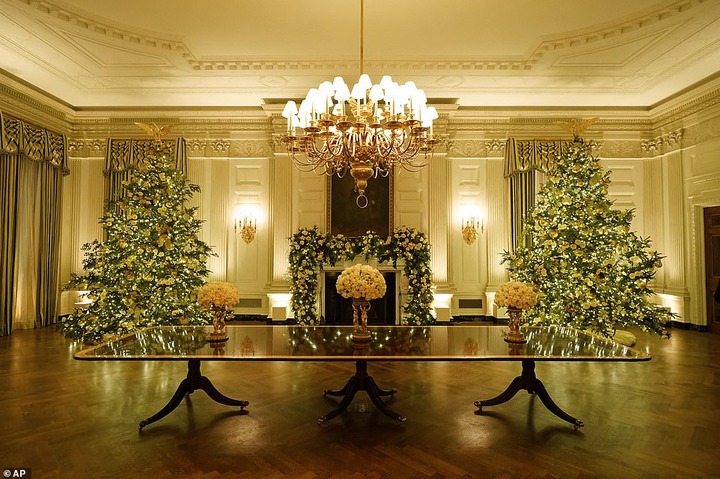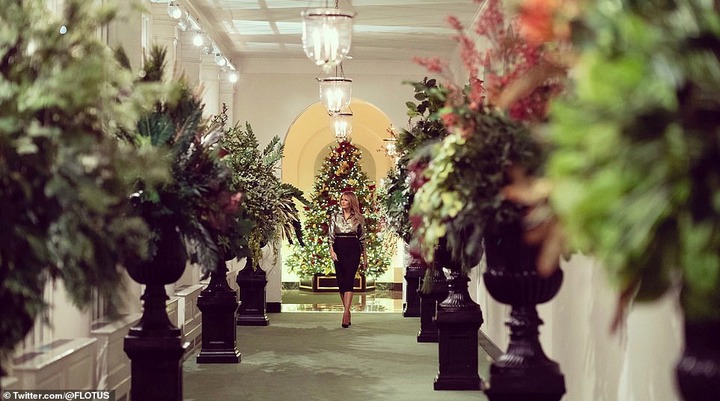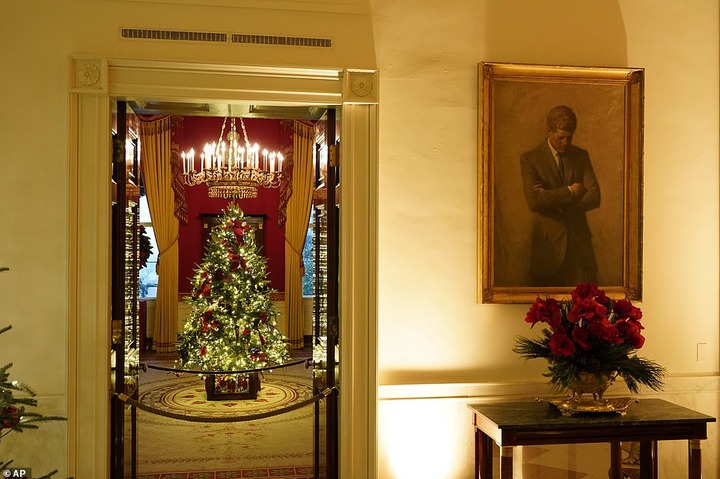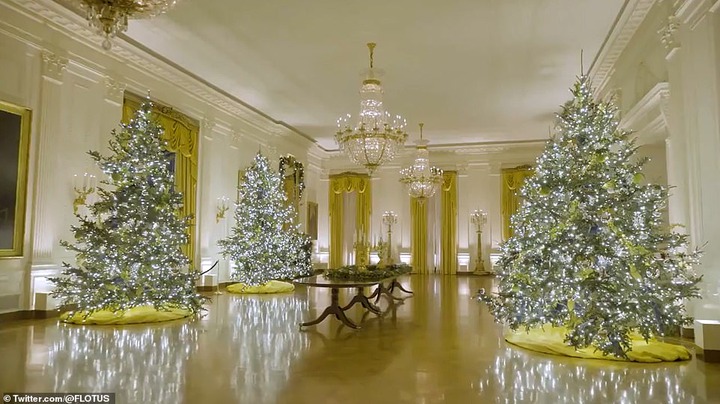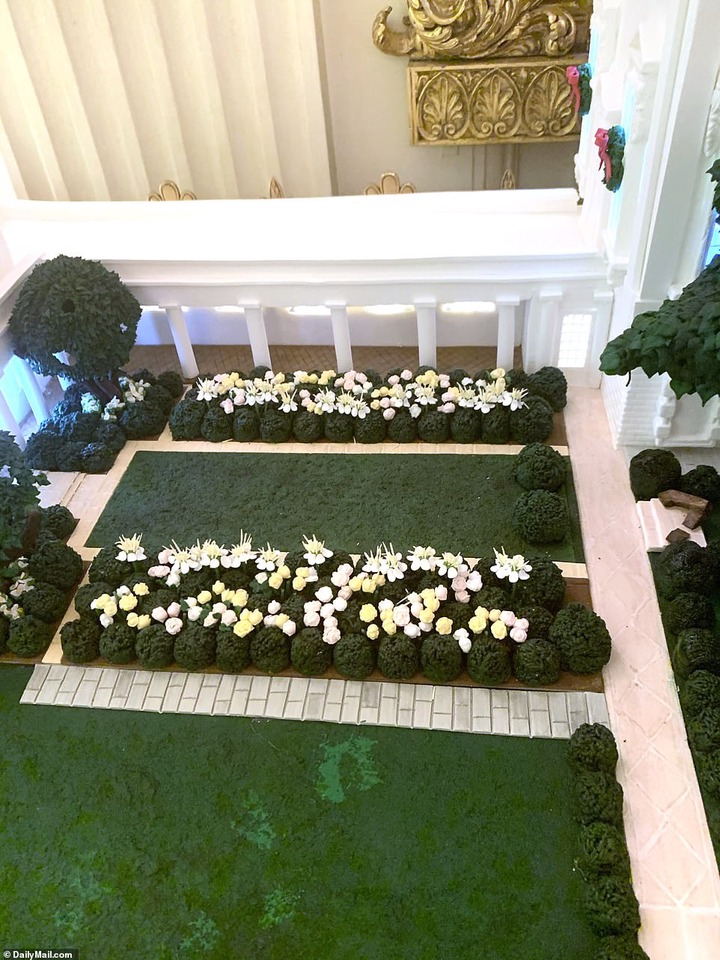 By Jide N.