A young girl was pulled alive from the rubble of a collapsed apartment building in the Turkish city of Izmir, four days after a powerful earthquake hit Turkey and Greece, killing more than 100 people.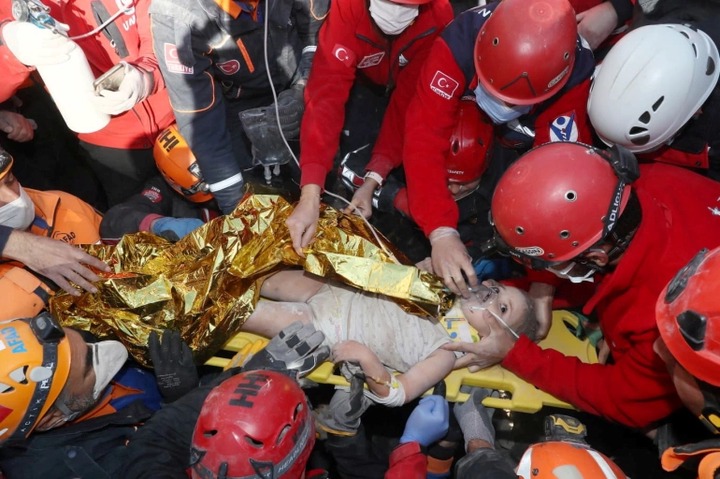 "We have witnessed a miracle in the 91st hour," Izmir mayor Tunc Soyer tweeted. "Rescue teams pulled out four-year-old Ayda alive. Along with the great pain we have experienced, we have this joy as well."

Turkish Health Minister Fahrettin Koca later clarified that the girl is three-year-old.

Ayda was reportedly rescued from a collapsed building in the Turkish town of Bayrakli, the worst affected by the 7.0 magnitude quake which struck Turkey and Greece on Friday afternoon, October 30th.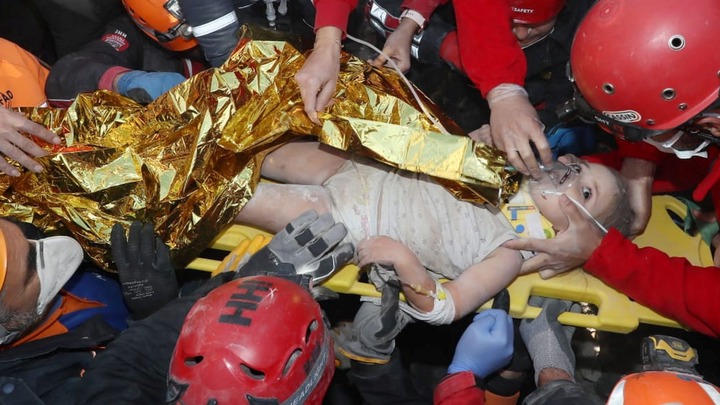 Rescuer Nusret Aksoy told reporters that he heard a child scream and asked his colleagues for silence so they could locate where she was trapped.

The team said they saw her arm in between blocks of concrete and were able to talk to her.

Rescuers said she waved at them, told them her name, and said she was okay before asking for water and ayran, a Turkish yoghurt and water mixture.
Ayda was found in the kitchen, protected by the dishwasher and the washing machine, said one rescue worker.

She did not have any injuries and did not look as if she had been under tons of concrete and dust, he added.

The country's Interior Ministry later said that Ayda's mother was found dead by rescuers shortly after her child's rescue.

Her rescue came a day after a three-year-old girl and a 14-year-old girl were also pulled out alive from collapsed buildings in Izmir.

The 7.0 magnitude quake that struck in the Aegean Sea last week killed 102 people and injured 994 people, the country's disaster authority known by its Turkish acronym AFAD said.
It added that rescue workers in Izmir province were continuing to search in five buildings for an unknown number of missing individuals.
Source: Lucky B.