In another escalation of the post-electoral dilemma occuring in the White House, the United States Senate Majority Leader, Mitch McConnell, has suggested that the presidential election has not yet been decided saying President Trump could still be the winner.
Major US news organizations projected Biden won the presidential election on Saturday but Biden's transition process has been stalled by US President Donald Trump's refusal to concede.
The electoral body responsible for elections hasn't yet determined a winner of the election, as legal challenges from the Trump Administration has stalled that process.
Senate leader McConnell has now refused to acknowledge Biden's win saying the elections are not over.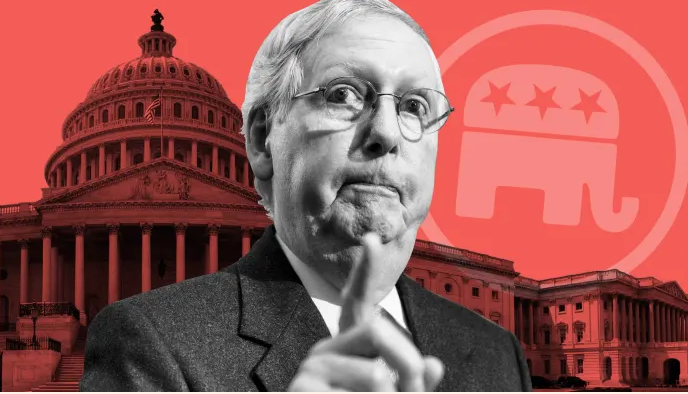 Speaking on Tuesday November 10, Mitch McConnel said;
"Until the electoral college votes, anyone who is running for office can exhaust concerns about counting in any court of appropriate jurisdiction. It's not unusual. It should not be alarming. At some point here, we'll find out, finally, who was certified in each of these states and the electoral college will determine the winner and that person will be sworn in on January 20th. No reason for alarm," McConnell said.
"I don't think anything that's occurred so far interrupts an ordinary process of moving through the various steps that I've indicated and allowing if there is a new administration it to work through the transition. All of these steps will be taken at the appropriate time," McConnell said, arguing that the transition process won't be negatively impacted as Trump continues to not concede the election.
Another Republican Senator, Roy Blunt echoed that message, saying, "the President wasn't defeated by huge numbers – in fact, he may not have been defeated at all."
McConnell, who was re-elected as the top Senate Republican, acknowledged that it won't be clear until January whether he will be Senate Majority Leader due to the Senate election in Georgia.
"We're ready to get going even though there's some suspense about whether we'll be in the majority or not, which will be answered in Georgia on January 5th," McConnell said.
Source: Lucky B.