Authorities in France have made 719 arrests nationwide by early Sunday following a fifth night of unrest sparked by the police killing of 17-year-old Nahel Merzouk, who was allegedly 'executed' by police during a traffic stop.
The 17-year-old whose death on Tuesday, June, 27, spawned the anger was laid to rest Saturday in a Muslim ceremony in Nanterre, a Paris suburb. Authorities have since arrested the police officer who shot Merzouk, on suspicion of "voluntary homicide by a person in authority"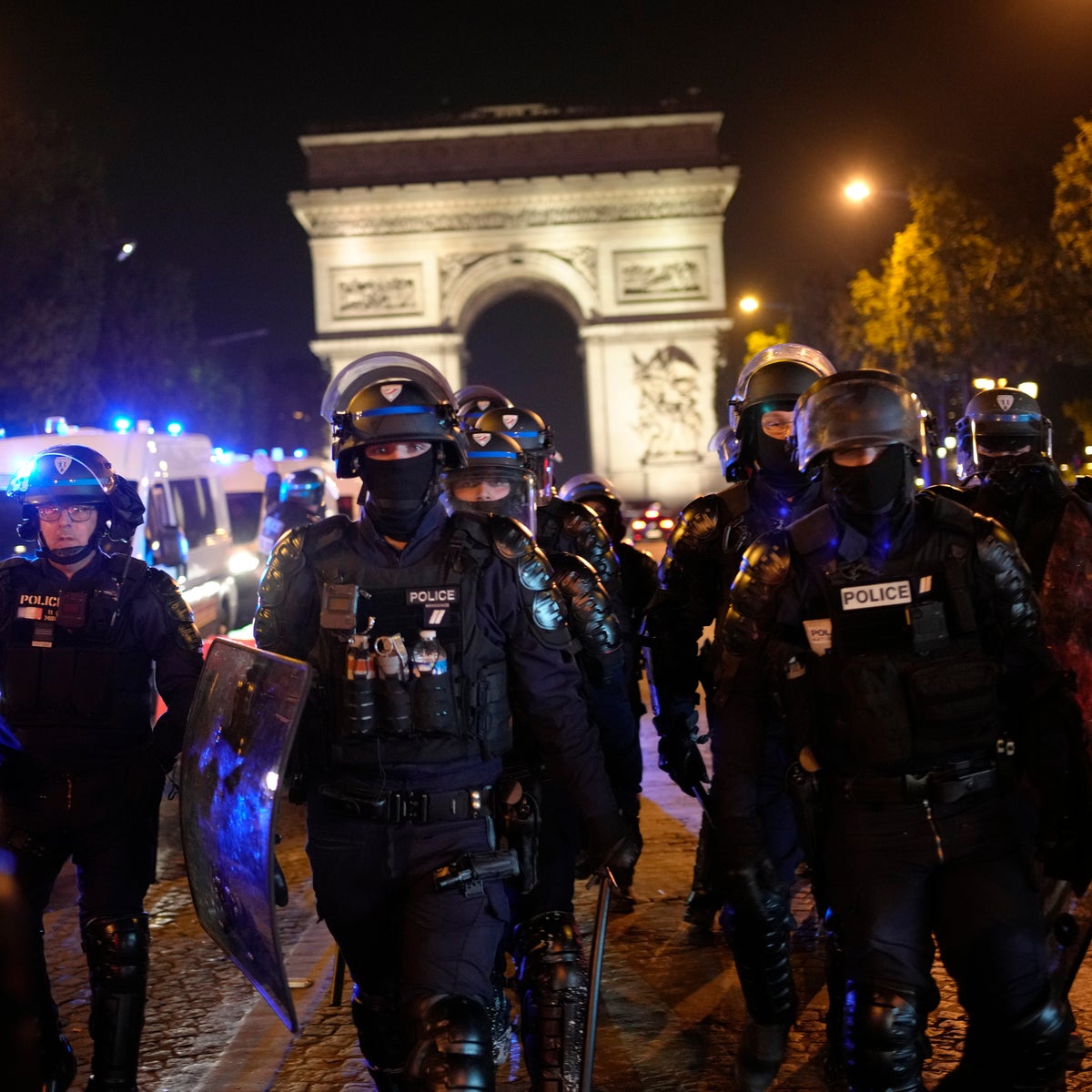 As night fell Saturday over the French capital, a small crowd gathered on the Champs-Elysees to protest his death and police violence but met hundreds of officers with batons and shields guarding the avenue and its boutiques.
The mass police deployment has been welcomed by some frightened residents of targeted neighborhoods and shop owners whose stores have been ransacked.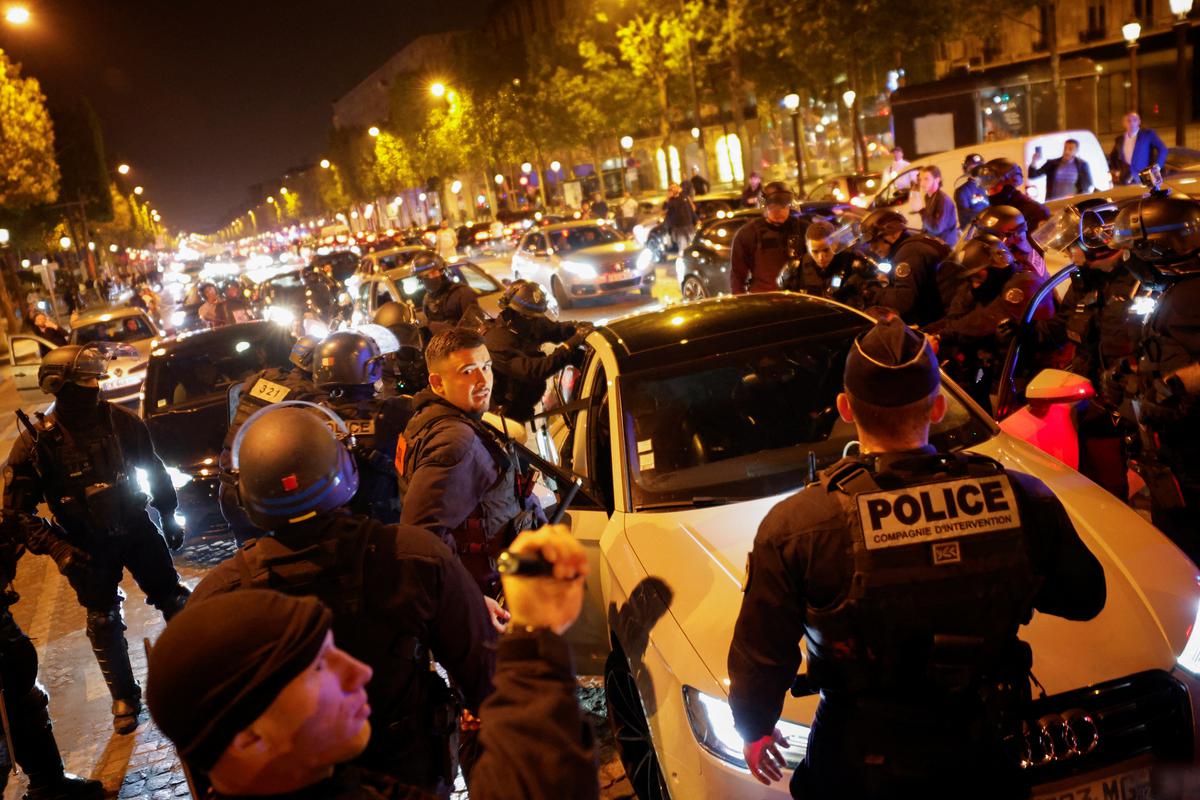 The unrest has taken a toll on Macron's leadership. On Saturday, he postponed what would have been the first state visit to Germany by a French president in 23 years. Macron had been scheduled to fly to Germany on Sunday.
Hundreds of French police and firefighters have been injured in the violence, although authorities haven't said how many protesters have been hurt. In French Guiana, an overseas territory, a 54-year-old died after being hit by a stray bullet.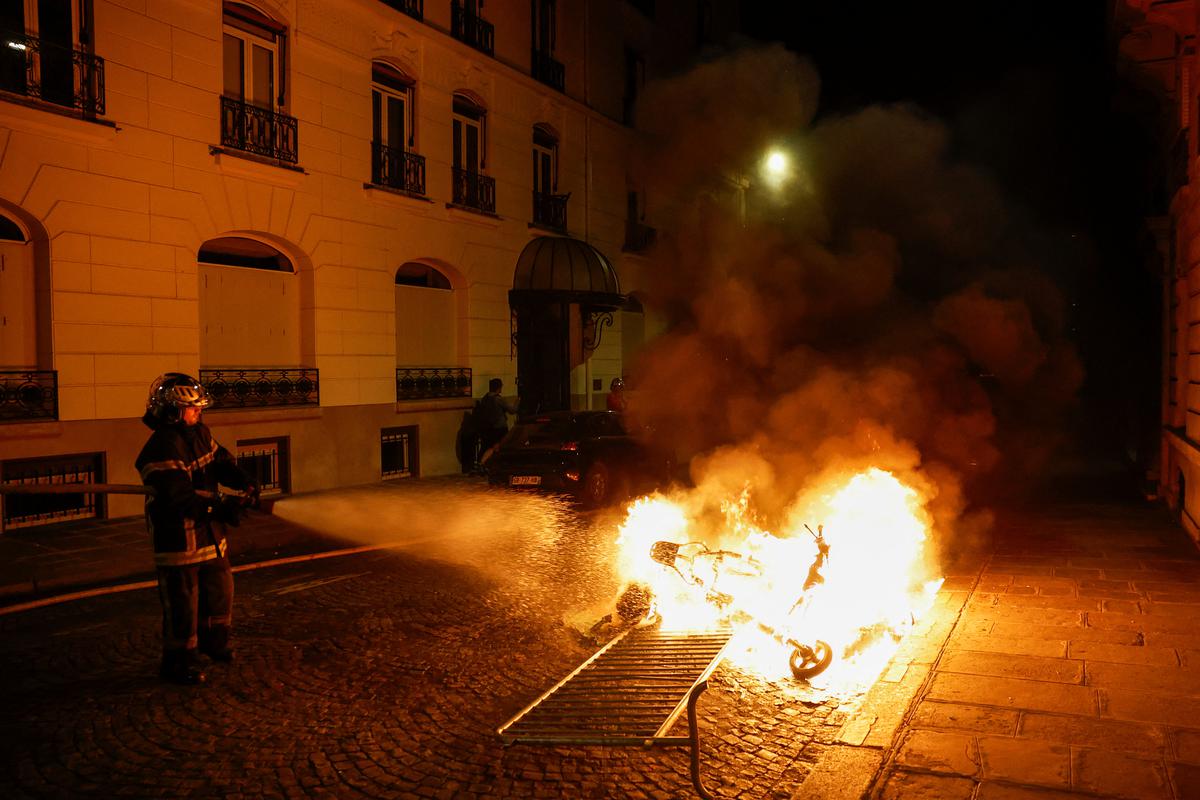 On Saturday, France's justice minister, Eric Dupond-Moretti, warned that young people who share calls for violence on Snapchat or other apps could face prosecution. Macron has blamed social media for fueling violence.
The violence comes just over a year before Paris and other French cities are due to host the summer Olympics, whose organizers were closely monitoring the situation as preparations for the Games continue.
Hundreds of mourners stood along the road Saturday leading to a hilltop cemetery in Nanterre to pay tribute to Nahel as his white casket was carried from a mosque to the burial site. His mother, dressed in white, walked inside the cemetery amid applause. Many of the men were young and Arab or Black, coming to mourn a boy who could have been them.
This week, Nahel's mother told France 5 television that she was angry at the officer who shot her son at a traffic stop, but not at the police in general.
"He saw a little Arab-looking kid. He wanted to take his life," she said. Nahel's family has roots in Algeria.
Video of the killing showed two officers at the window of the car, one with his gun pointed at the driver. As the teenager pulled forward, the officer fired once through the windshield. The officer accused of killing Nahel was given a preliminary charge of voluntary homicide.