Kim Kardashian and Pete Davidson have taken their relationship to the next level by making their red carpet debut together at a White House event on Saturday night, April 30.


The reality TV star and the comedian were among A-list guests at the glitzy 2022 White House Correspondents' Association Dinner on Saturday night, and wowed onlookers with their display of affection.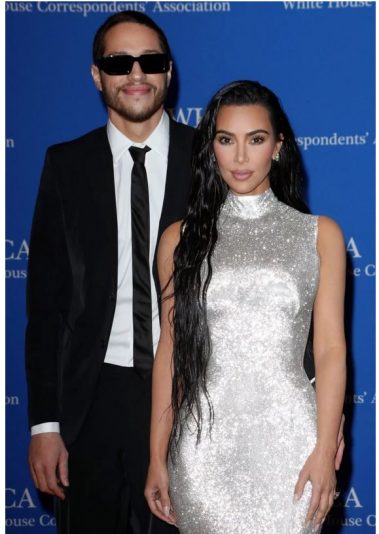 Mother of four, Kim, 41, dazzled in a glittering silver floor-length gown that hugged her body and featured a small train while Saturday Night Live comedian Pete, 28, wore a pair of casual Vans shoes with a black suit and tie, and a pair of sunglasses.


Kim also shared a series of behind-the-scenes photos from the event, including photosof her and Pete holding hands while walking through a hallway