International hacktivist" group, Anonymous have hacked the Twitter account of the National Broadcasting Commission in support of the ongoing #EndSARS EndSWAT protests against police brutality in Nigeria.
CBN Website:

"We #Anonymous have taken over all the NG Official Twitter's Account to support #ENDPOLICEBRUTALITY, " the hackers said in a message posted to NBC's handle.
Nigeria Police Force Website:

This comes 24 hours after the group with over 5 million followers on Twitter, claimed they have hacked "multiple" Nigerian Government websites before giving the Nigerian government a peaceful warning and 72 hours to #EndPoliceBrutality or "face the consequences."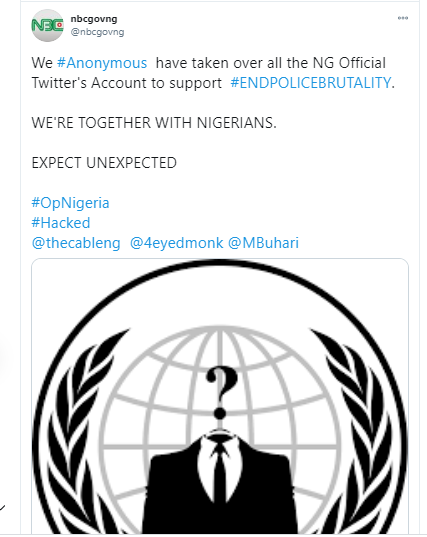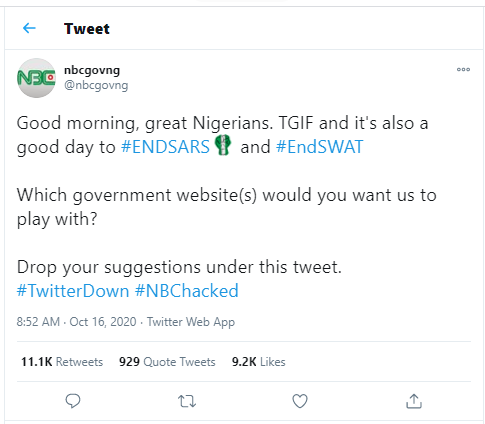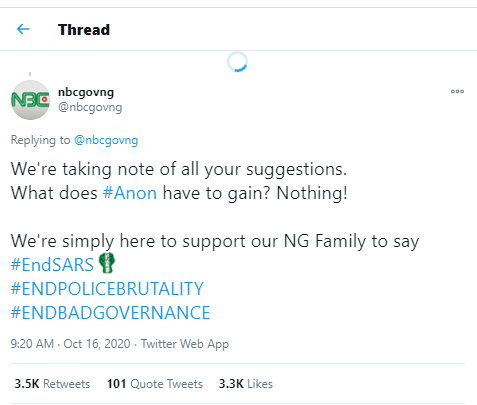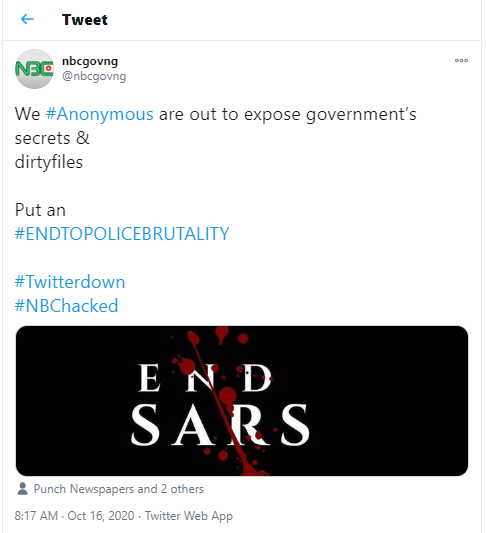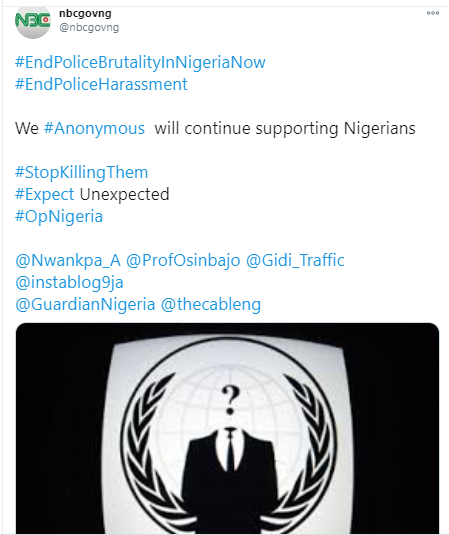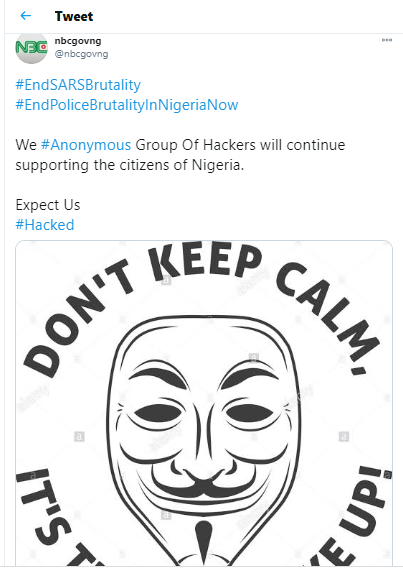 Source: Lucky B.