Khloe Kardashian and Tristan Thompson have released their Halloween photos.
In photos shared to Khloe Kardashian's Instagram page, the Keeping Up with the Kardashians star, 36, channeled Egyptian ruler Cleopatra in a golden ensemble as she posed with her NBA beau, Tristan Thompson, 29, who dressed up as the Egyptian queen's famous lover, Roman general Mark Antony for Halloween.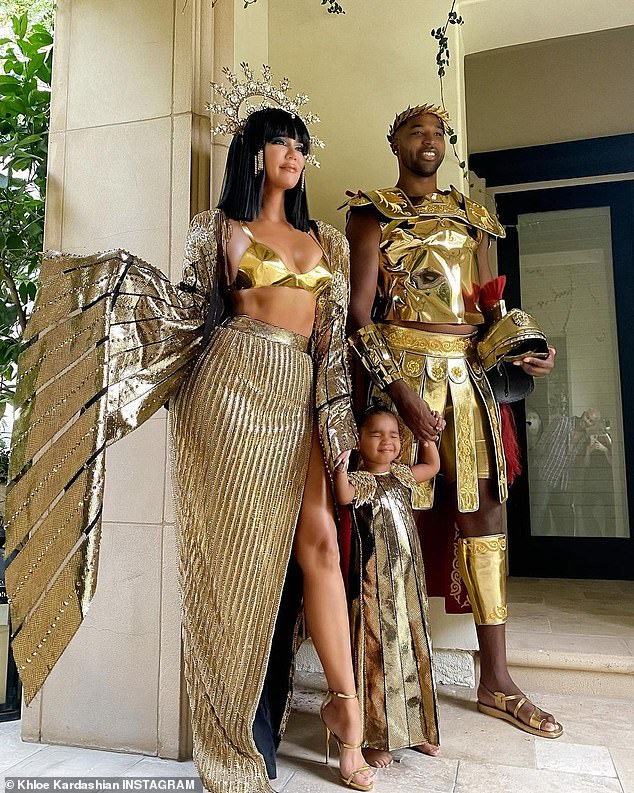 The festive pictures also showed their two-year-old daughter True rocking a pleated gold gown that matched her parents' costumes.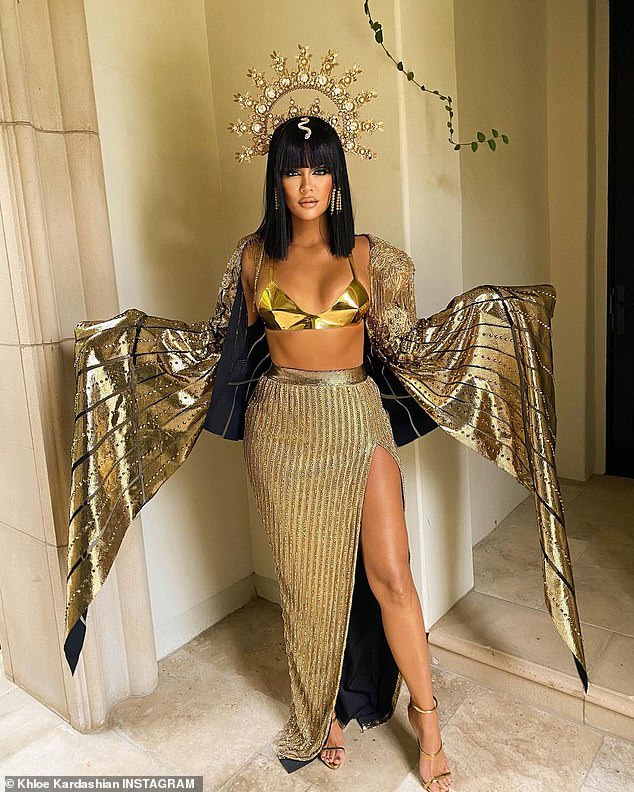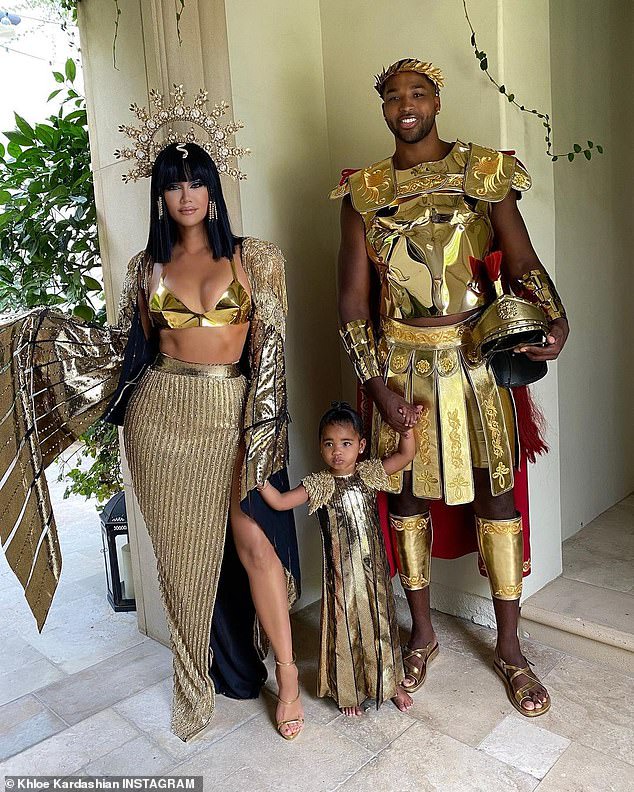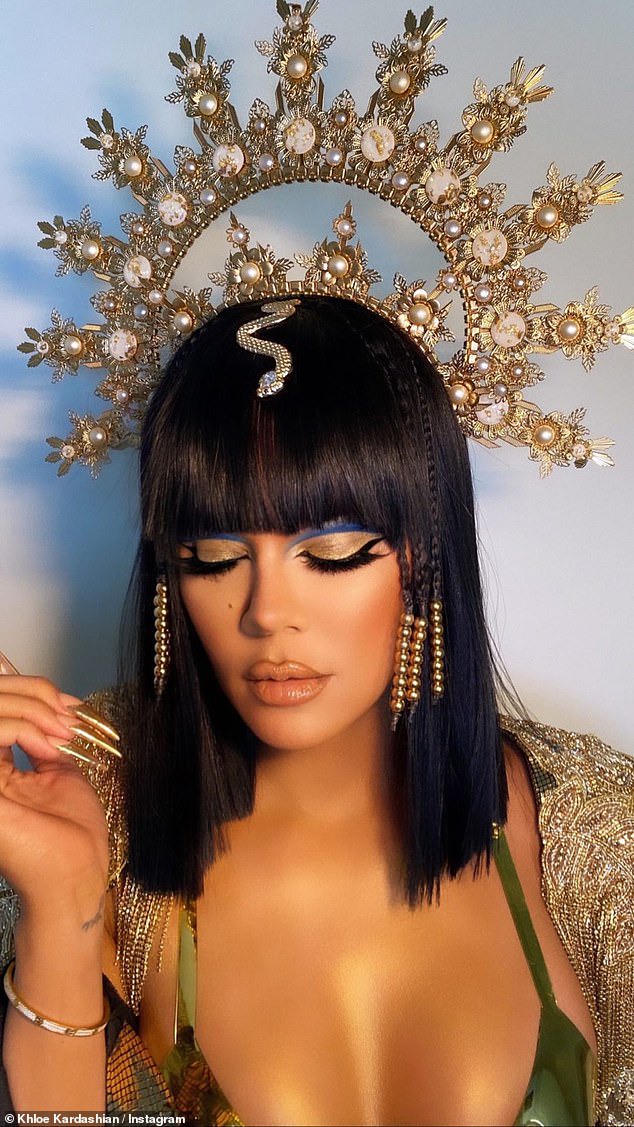 Source: Hajia R.