A Chinese influencer, who goes by the name 'Luo Xiao Mao Mao Zi, died after ingesting pesticide during a live stream on Douyin last Thursday (Oct 14). She was 25.
Although Luo was rushed to the hospital after the incident, doctors failed to save her and she passed away the next day.
Before the live stream, Luo, who had more than 678,000 Douyin followers, shared a video saying that it was "probably [her] last video" and thanked her fans for their company.
    In the clip, she revealed that she had been suffering from depression for a long time and was hospitalised for more than two months.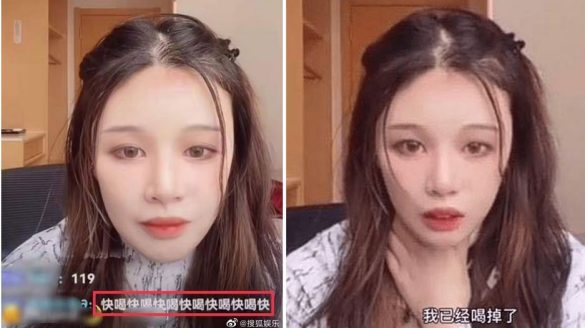 "I appear to be happy, but this is all for show. I hope everyone will be happy when they see my videos and will see that I am happy too. [But] I can't hold on anymore," she said.
Though Luo had previously shared that she couldn't let go of her ex-boyfriend and would sometimes feel depressed, her family said that he was not the reason she took her own life.
Instead, they blamed her death on the trolls who egged her on to drink the pesticide.
Screenshots showing Luo holding a bottle of pesticide while netizens encouraged her to drink it quickly have gone viral.